So I'm sitting on my couch late last night and I turned on the Indiana vs North Carolina game (By the way, beating Kansas, losing to Indiana Purdue Fort Wayne, and then beating North Carolina in the span of like two weeks is SO Indiana basketball it hurts, but that's besides the point). All the sudden, in the midst of one of Dick Vitale's heart attacks, the guy spits out the words, "What a finish by Kennedy Meeks!!!" I almost jumped off the couch.
Kennedy Meeks?!?! HUH??? There is absolutely zero way that Kennedy Meeks can still be in college. None. And if I'm wrong, I don't want to be right. So then I started thinking more and more about guys who have been around since the early 2000s, and I pieced together this group of men who have won the battle with Father Time. Here is your 2016-2017 All "How have you not graduated yet" Team.
Kennedy Meeks – North Carolina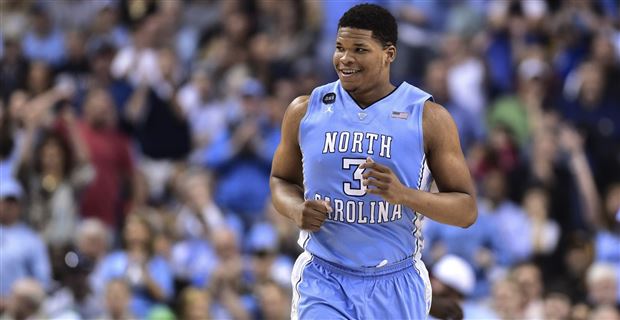 It feels like the second Sean May walked out the door back in 2005 that Kennedy walked in to fill the role of UNC's big body. I mean, seriously. The only logical explanation here is that the big fella was enrolled in UNC's prestigious "Roy Williams School of make believe classes" and had no credits completed by the time he was a junior. If Roy Williams has been to eight Final Four's then Meeks has been along for the ride for at least five of them. Pencil the big guy in as a LOCK for this year's team.
Nigel Hayes – Wisconsin
To me it feels like Nigel is in his 6th year as a junior. Like he walked in the door and was automatically a junior and he's not going to age. Whenever someone mentions Wisconsin hoops I automatically assume that Nigel Hayes is still fine tuning his game as a junior. I think he's a senior? But Nigel is and always will be that junior who gives you 12 and 8 every night along with a boat load of experience. When Mike Brusewitz and that red mop of his were running the show, Nigel was a junior. When Frank and Dekker went on those tournament runs, Nigel was a junior.
Nigel Hayes, Junior for life.
Spike Albrecht – Purdue
So plot twist here: Spike actually plays for Purdue now, which is why he gets the nod on this roster. He's doing the graduate transfer move and is now playing for Matt Painter in West Lafayette. If Nigel Hayes is in his 6th year as a junior, Spike is in his 8th year as a freshman. It feels like 10 years ago when Spike Albrecht and Luke Hancock went at it in one of the greatest white guy duels of the modern era, just trading buckets in the National Championship game. 5'10 with the skater boy flow not only makes you the easiest guy in America to root for (Ron Baker), but it automatically makes you a freshman in my eyes.
Spike Albrecht, Freshman for life.
Amile Jefferson – Duke
Here's the sneaky one folks. Naturally, you have to have a Duke guy on this team every year. Half these guys stay until they turn 30 to get their Masters degree, so Duke has pretty much locked down a spot on this unit for life. A lot of me wants to say Grayson Allen, just because I feel like people have been hating Grayson for decades now. That being said, I'm giving the nod to Amile. You won't realize this right now, but the second Amile gets a put back and one dunk in the final four minutes of a neck and neck sweet 16 game this year, you'll say "Huh?!?!? This guy is still here????" Trust me on this one. Amile is sneaky up there with guys like Greg Paulus and Jon Scheyer for guys that refuse to leave Durham, North Carolina. Just wait on this one.
Frank Mason III – Kansas
I'm pretty sure that Frank Mason stayed with either Mario Chalmers or Sherron Collins on his official visit. Frank has won a conference championship every year at Kansas, which makes his time in Lawrence feel like forever. Hes like Perry Ellis 1.8, because nobody will ever be Perry Ellis 2.0. Bill Self picks one guy every 10 years that he does not allow to leave early for the NBA, and Frank Mason is that guy. He's got a Ryan Arcidiacono feel to him almost, just a mercenary sent to bring his respective school a title, and he gets infinite amount of years to do it. Just hope Frank doesn't see Bucknell in March so Billy and the gang can lay another egg in the tournament.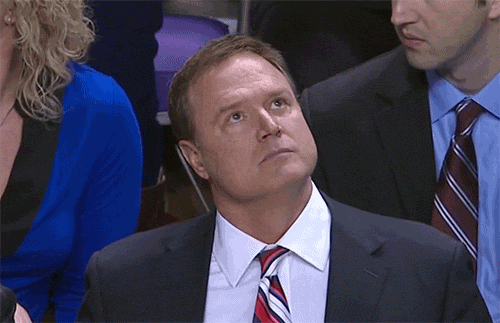 So this is our squad right now. I can't wait for March because I know I missed some mid major guys, which makes it all the more fun. If you've got some guys you think got snubbed this early in the season, leave them in the comments section and we'll all get some good laughs in. Just want to give the guys who paved the way for this team to get created a shout out, because without them none of this would be possible. So, thank you to Peyton Siva, Perry Ellis, Robbie Hummel, Yogi Ferrell, Fred Van Vleet, Trevor Cooney, Gerry McNamara, Luke Harangody, and most importantly, this guy.